10 Review
89.6k Sold
1k available
4 Sonions EST + 2 Knowles BA + 1 Kinera Custom DD
Impedance: 22 ohms
Sensitivity: 109 +/- 2 dB
Frequency Response: 5Hz-20kHz
2.5mm 6N OCC with Gold Plated Wire
3.5mm 6N OCC with Gold Plated Wire
2.5mm to 4.4mm OCC Gold Plated Adapter Cable

Technical Specifications

The flagship sound of the Kinera Baldr 7 Driver Hybrid

Baldr is Kinera's new flagship seven-drive hybrid IEM.Balders have four electrostatics,two balanced armatures,and one power driver on each side,for a total of 14
drivers for a pair of Kinera Balders.Kinera's seven-driver hybrid technology delivers incredible vocal clarity,punchy bass response,and excellent high-end performance.
Kinera's 7mm magnetic micro dynamic drivers deliver rich,deep bass.Two custom-tuned Knowles driver units deliver incredibly intimate and forward-midrange mids,
delivering intimate vocals and creating a lifelike tone.Four EST65QB02 electrostatic drivers provide amazing detail retrieval and clarity across the entire spectrum.
Dual Knowles Balanced Armature Drivers

Two Knowles dual-acting balanced armature units enhance and accentuate vocals.Dual composite RAF-3283 drivers ensure that the Baldr reproduces high-resolution,
full-detail,detailed sound with natural tones.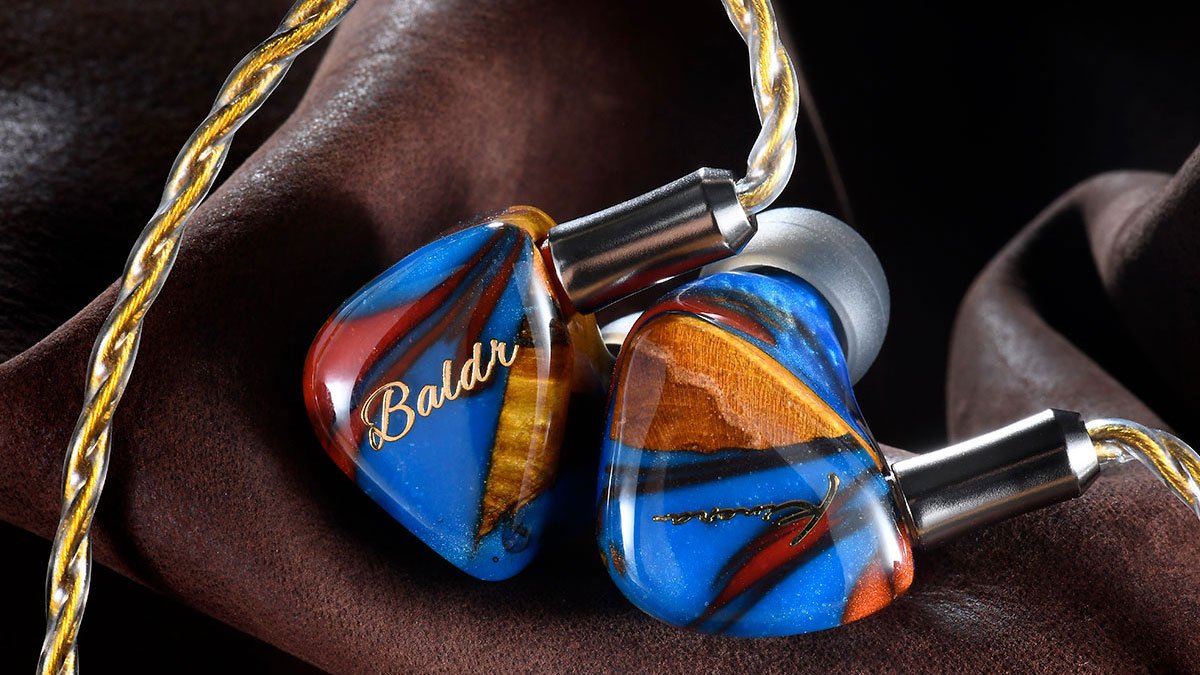 Sonion High Frequency Electrostatic Unit

Sonion's four easy-to-drive electrostatic drivers provide incredible clarity and detail retrieval.The weight of the four EST65QB02 units and the built-in miniature
transformer is less than 1.48gms.Low distortion,fast transients and extreme instrument separation create a unique high-fidelity sound experience
Powerful dynamic driver unit for a realistic powerful lower end
The driver unit's PU hybrid material is surrounded by high-flux ring steel for improved low-frequency depth.High polymer fibers increase tensile strength and analytical
Accurate frequency division provides distortion-free sound

Kinera Baldr features an acoustic tee design that provides a perfect connection between the different driver units.The pair showed no distortion and provided precise
crossovers in the high,mid and low frequency bands.The overall curve connection is smooth.
frequency map


what's in the box
earplugs

Final Type E earbuds:boost bass,cut sibilance
Foam earbuds:Rich vocals and deeper bass
JH-L152 Earbuds:Balanced,Low Frequency Boost
JH-FY009-B(blue):better sound balance
earbud weight
The earbuds weigh only 4.7+g and are comfortable to wear for long periods of time.


Nozzle size


The nozzle size is 6.58mm,and you can hear more possible sounds by choosing different earbuds.
Package Contents

A pair of Kinera Baldr in-ear monitors.
One 2.5mm 6N OCC with gold plated cable.
One 3.5mm 6N OCC with gold plated cable.
One 2.5mm to 4.4mm OCC Gold Plated Adapter Cable.
Five pairs of Final Type E tips.
Eleven pairs of Kinera Custom earbuds.
User Manual.