Kinera Empire Odin (Odin 2.0)
10 Review
24.6k Sold
1k available
4 BA Knowles drives + 4 BA Sonion drives with 4-way crossover network
Drive unit 4-way 3-channel assignment
Impedance: 24 ohms
Sensitivity: 116 +/- 1 dB
Frequency Response: 5Hz-50kHz
8-core 6N OCC alloy copper-silver foil mixed braided cable
4.4mm Terminated Plug


❤️BUY 2 FREE SHIPPING❤️



Technical Specifications

Precise separation and fusion,restore the original sound

ODIN is an 8 BA IEM with a 4-way crossover and 3-tube design.The crossover accurately transmits the sound signal to each unit,and each unit emits its own non-
overlapping sound.The sound is subtly blended through the tube to finally bring the real sound to your ears.
Every BA driver does his duty

8 units are seamlessly connected through advanced acoustic technology.The mid-bass is presented by a 2X2 Sonion 33AJ007J/9 composite BA.By changing the
shape of the BA driver through hole,the volume and pan of the front cavity can be effectively changed.It solves the problem of poor sealing or sound leakage
caused by poor alignment of the two shells,so that it has sufficient diving,flexibility and thickness.
2 Knowles ED-29689-000 BA For high-mids,it makes vocals emotional,bright without being harsh.
The tweeters are 2 Knowles SWFK-31736-000 BA.The SWFK series is a BA unit that handles high frequencies with excellent and stable treble extension for a long-lasting vocal experience.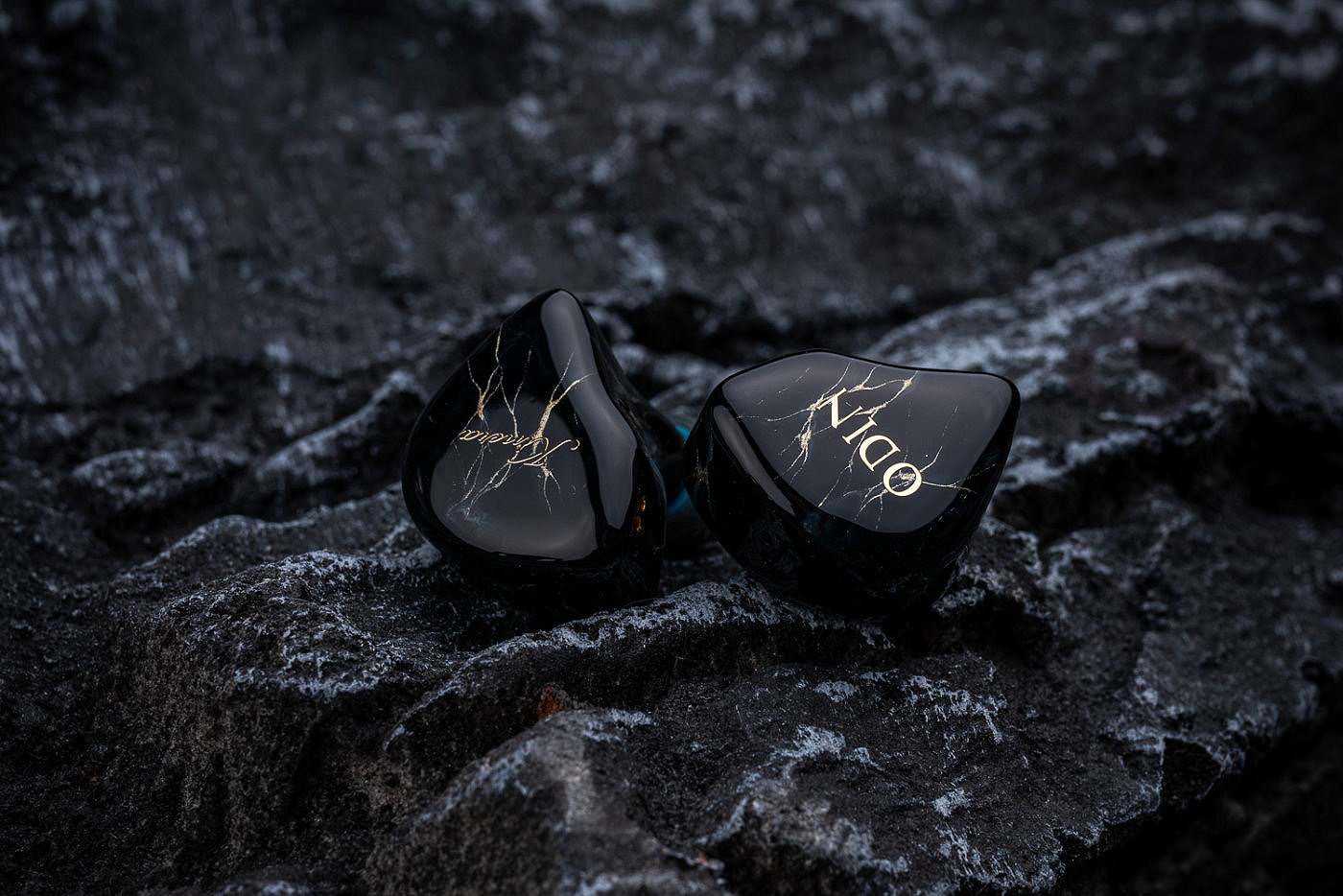 Natural sound output
Kinera Odin provides users with unparalleled sound output with natural and realistic sound clarity.The bass is deep and rich,while the vocals are natural and full of life,
and the highs are smooth and well-controlled.It reproduces excellent microscopic detail without being harsh even at higher volumes.
8-core 6N OCC alloy copper-silver foil mixed braided cable

The alloy copper-silver foil mixed braided wire can expand the sound field,increase the thickness,make the sound more moving,and the tri-band connection is
smoother.The soft PVC material cable sheath is comfortable to wear and effectively reduces the stethoscope effect.
Lower impedance,higher sensitivity
The Kinera Odin has an impedance rating of 24 ohms and a sensitivity rating of 116dB.This makes the pair very easy to drive,and you can easily enjoy your music
without any special accessories.
frequency map

what's in the box
earplugs

Final Type E earbuds:boost bass,cut sibilance
Foam earbuds:Rich vocals and deeper bass
JH-FY009-B Balanced Earbuds (Blue):More Balanced Sound
RS-B45 Vocal Earbuds (Black):IEM-original sound,more pleasant vocals


earbud weight



The earbuds weigh only 6.3tg and are comfortable to wear for long periods of time.
Nozzle size
The nozzle size is 5.6mm,and you can hear more possible sounds by choosing different earbuds.
Package Contents
A pair of Kinera Imperial Odin in-ear monitors.
An 8-conductor 6N OCC cable with a 4.4mm terminated plug.
Five pairs of Type E Ultimate Audio earbuds.
Six pairs(RS-B45 and JH-FY009-B)Kinera Custom earbuds.
Premium leather storage box.
4.4mm to 3.5mm and 2.5mm adapters.
User Manual.