10 Review
17.9k Sold
1k available
3BA Knowles Drivers + 2 BA Kinera Custom Drivers
Impedance: 23 ohms
Sensitivity: 120 +/- 2 dB
Frequency Response: 5Hz-50kHz
8 core silver plated copper wire
4.4mm Terminated Plug


👉BUY 2 FREE SHIPPING❤️



Hand-painted cavity design

We at Kinera create and treat our IEMs with all the love and passion for music.Talented designers,hand-painted artists professionally create incredibly beautiful IEMs
that you love and enjoy.Teal represents hope and represents the future.We designed Skuld with our talented designers using blue and green as the predominant tones
of the elements,supported by shimmering gold leaf and shimmering silver elements to give the cavity's predominantly black base a striking shimmering design.The
future needs to be bright,and thinking should be fascinating.We all love to think about an impressively bright future.That's what Kinera Skuld's design stands for.Skuld's
mysterious,shimmering,radiant finishes represent our fascination with the future.In our opinion,this does full justice to the name of the goddess Skuld.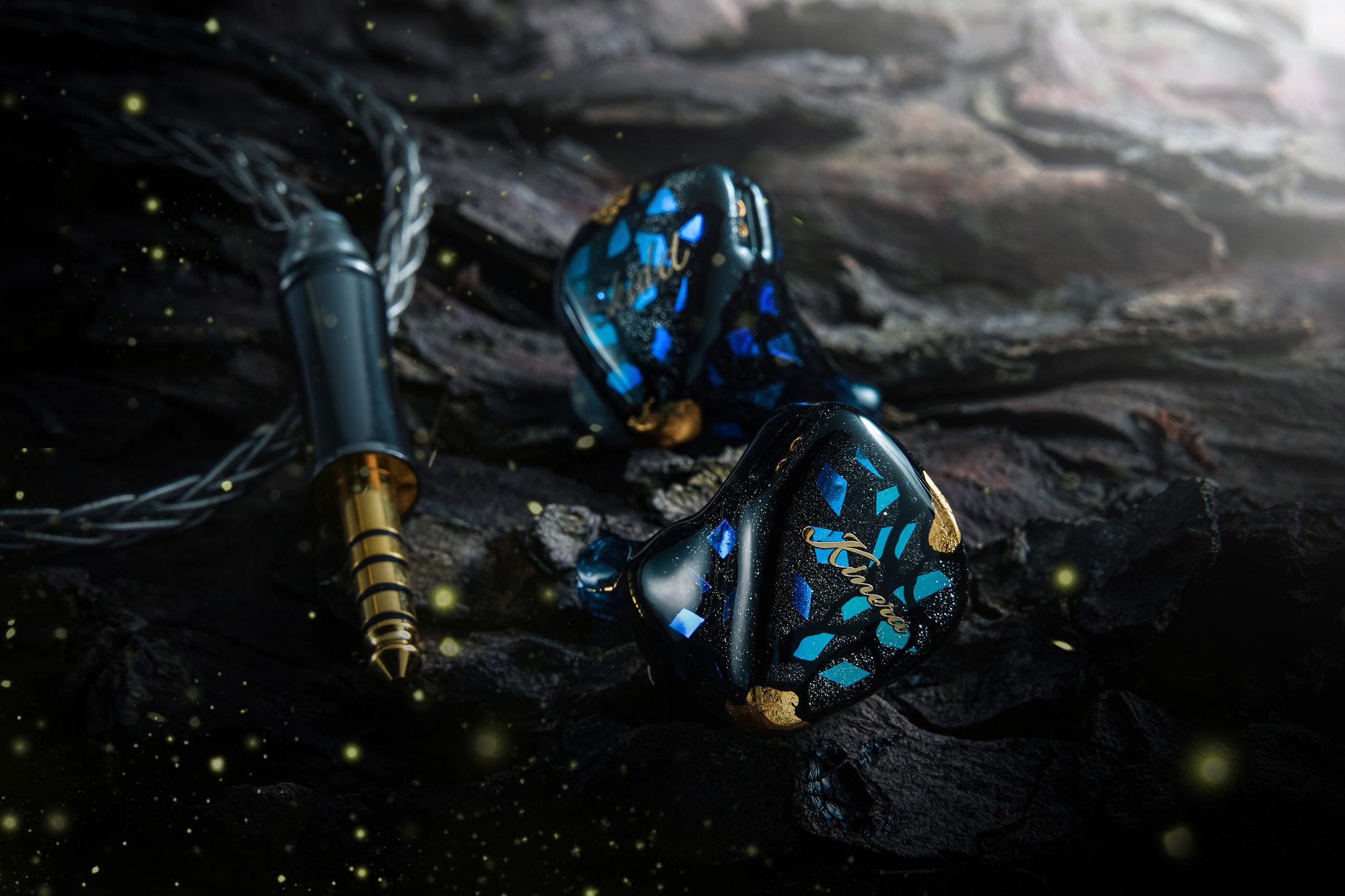 Technical Specifications

Adjust Kinera Skuld

The future is a mystery,it is a surprise,but there is a certainty that it will always come.Beneath this mystery,we all know that there is a balanced world.Our experienced
engineers want to convey this balanced message,this uncertainty,through Kinera Skuld.Skuld comes in a complete BA configuration,featuring two of our in-house
custom BA units and three Knowles renowned BA drives,tuned by our expert engineers to deliver an experience you may never have experienced before.After machine
tuning and testing,we were surprised to find that our beloved Skuld has a smooth and flat frequency response,with no more than 8dB of difference in the 4-0kHz
frequency range.This is our flattest frequency response curve after the Kinera Odin.A flat frequency response doesn't mean it's dull or unappealing in any way,we made
sure to let Skuld convey the emotion of your favorite music with extreme clarity,high resolution,and high transient dynamics.We're pretty sure you'll love a dynamic and
engaging sound that will captivate you with its clarity and detail.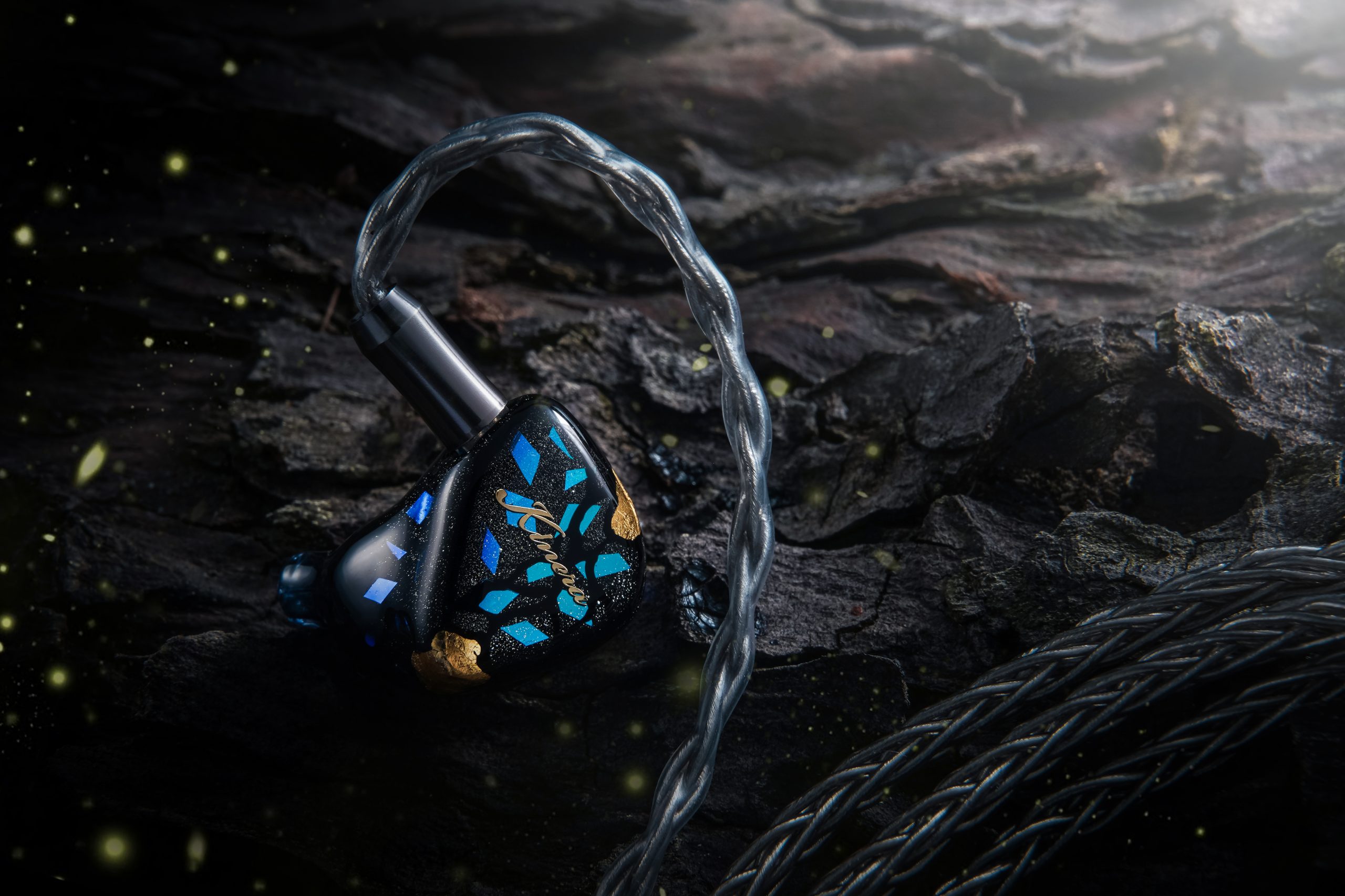 Comfortable sound comes from understanding the driver
1X2 Kinera's custom-made SWFK-31736 composite BA unit is designed for treble and is extremely ductile.Even the ultra-high frequency after 20Khz,which is
inaudible to the human ear,can effectively and accurately present the sound,providing a wider sound field support.
The mid-range uses 2X2 Knowles compound RAF-32873.It is a full frequency balanced armature driver.The Skuld acoustic design not only maintains the
excellent characteristics of mid-high frequency sound density,resolution and smoothness,but also brings soft comfort.
The bass uses a Knowles Cl-22955 BA unit.Excellent dive depth,to achieve smooth transition of mid-high tones and natural transition.
High quality silver plated copper cable with balanced 4.4mm termination
For Kinera Skuld,we designed a new 8-conductor 192-strand silver-plated copper cable with balanced 4.4mm terminated plugs.4.4mm is becoming a widely used
balanced termination option and is used by most of the latest equipment.The cable has a PVC insulating coating to reduce any microphone issues.High-quality silver-
plated copper material,smooth signal transmission,low signal resistance.This greatly improves the Skuld's sound output,giving users a powerful sonic response,
complemented by a wide,open stage presentation.
frequency map


what's in the box
earplugs

Final Type E earbuds:boost bass,cut sibilance
Foam earbuds:Rich vocals and deeper bass
JH-FY009-B Balanced Earbuds (Blue):More Balanced Sound
RS-B45 Vocal Earbuds (Black):IEM original sound,more pleasant vocals
earbud weight
The earbuds weigh only 4.6tg and are comfortable to wear for long periods of time.
Nozzle size

The nozzle size is 5.93mm,and you can hear more possible sounds by choosing different earbuds.
Package Contents
A pair of Kinera Imperial Skuld in-ear monitors.
One silver-plated copper cable with 4.4mm terminated plug.
Five pairs of Type E Ultimate Audio earbuds.
Six pairs(RS-B45 and JH-FY009-B)Kinera Custom earbuds.
4.4mm to 3.5mm and 2.5mm adapters.
User Manual.