Kinera Idun Golden ( Idun 2.0 )
10 Review
87.5k Sold
1k available
Kinera 7mm Titanium Dome PU + 1 Knowles BA + 1 Kinera Custom BA
Impedance: 32 ohms
Sensitivity: 112+/- 2dB
Frequency Response: 20Hz-20kHz
Modular 8-core OFC+ OFC with silver plated cable
Plugs are available in 3.5mm, 4.4mm and 3.5mm to 6.35mm
😘❤️

BUY 2 FREE SHIPPING
❤️

Technical Specifications

Feel the power of youth

The ldun is a hybrid in-ear headphone with 2BA1DD drivers,including Kinera 7mm titanium-dome PU composite high-poly fiber suspension diaphragm dynamic drivers,
Knowles RAF-32873 BA drivers and Kinera custom BTC-30095 BA drivers.The three-frequency energy distribution is balanced and the consistency is high.
Low Frequency -7mm Titanium Dome PU

It is not easy for a smaller size dynamic unit to produce the same or similar sound as a larger size unit.Kinera's customized 7mm titanium-coated dome PU composite
high-polymer fiber suspension diaphragm moving coil combines the strong rigidity of the titanium-coated dome,the diving depth of the PU hybrid material,and the
characteristic tension of the high-poly fiber through complex dynamic structure settings.so that the low-frequency volume,diving depth,elasticity and sound field have
been effectively guaranteed.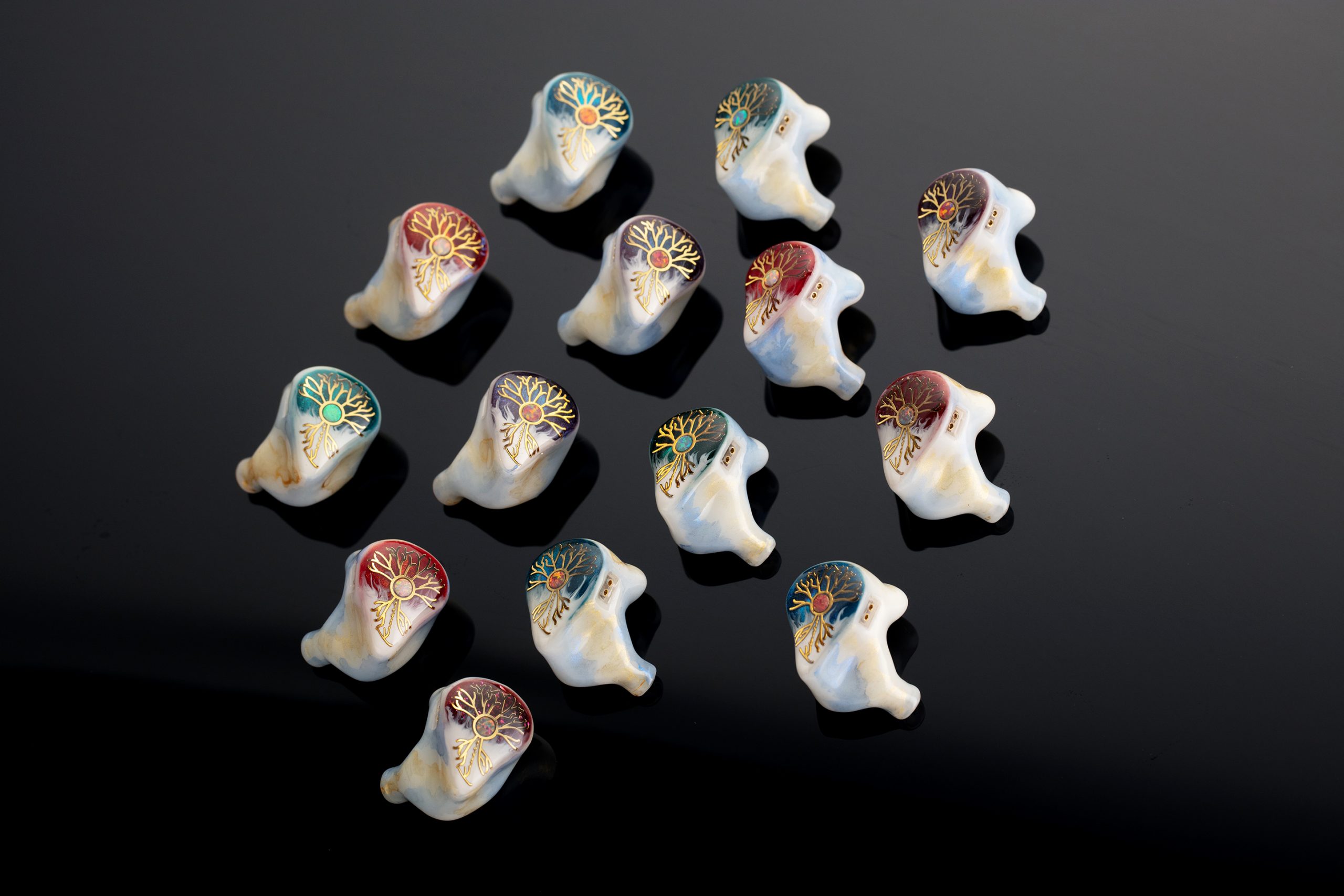 Mid-Range Knowles RAF-32873

Knowles RAF-32873 is a full-frequency balanced armature unit,with both low-frequency volume and texture,full mid-frequency,gorgeous high-frequency ductility,and
strong resolution.Mainly used for mid-frequency,it can better connect low-frequency and high-frequency,so that the sound energy distribution is more uniform.
High Frequency Kinera Custom BTC-30095

Kinera's custom BTC-30095 BA driver is responsible for the high frequency,making the sound round and transparent,and the transient response is fast.After scientific
adjustment,it is not only closely connected with the mid-frequency,but also gives full play to its excellent characteristics,ensuring the ductility and separation of the
high-frequency.
ear mold

Collect a large amount of real human auricle model data,and combine ergonomics to design a cavity shape that is more in line with Asian auricles,just to bring you a
more comfortable wearing experience.
Modular 8-core OFC+OFC with silver plated cable
dun-Golden,the sound is simple and elegant,using OFC+OFC silver-plated braided wire to achieve sound fidelity and musicality,making monitoring more perceptual
High transparent soft PVC protective leather material,light and comfortable to wear.
frequency map

what's in the box

earplugs

Foam earbuds:Rich vocals and deeper bass
K-07 Balanced Earbuds (Red,Green,Yellow):Sound Balance and Stereo
K-285-02 Vocal Earplugs(Skin Color):Release high frequency,pleasant vocals
earbud weight
Each earbud weighs only about 3.9g,which is extremely lightweight and can be worn for a long time to enjoy music as you like.
Nozzle size
The diameter of the sound mouth is about 5.9mm,which is suitable for most earplugs on the market,giving the earphones more possibilities
Package Contents
A pair of Kinera Idun Golden (Idun 2.0)in-ear monitors.
A modular 8-conductor OFCOFC with silver plated cable.
Modular Adapters 4.4mm and 3.5mm
Seven pairs(K-07 and K-285-02)of Kinera custom ear tips.
PU shell with velvet protection inside.