Kinera Imperial Baldr (Baldr 2.0)
10 Review
17.4k Sold
1k available
4 Sonions EST + 2 Knowles BA + 1 Kinera Custom DD
Impedance: 22 ohms
Sensitivity: 109 +/- 2 dB
Frequency Response: 5Hz-50kHz
4 core 6N OCC with gold plated cable
4.4mm Terminated Plug

💖

BUY 2 FREE SHIPPING

💖Oakwood ear shells,let the Danish light of God illuminate your heart

Oaks are among the most revered trees in the world,and for good reason.Throughout history,oak trees have been depicted in various myths and associated with certain
gods such as Baldr.Oak trees are also known for their longevity and long-lasting qualities.Each pair of Baldr IEMs has a unique natural wood grain appearance.Just as
no two leaves look exactly alike,every Kinera Baldr is unique.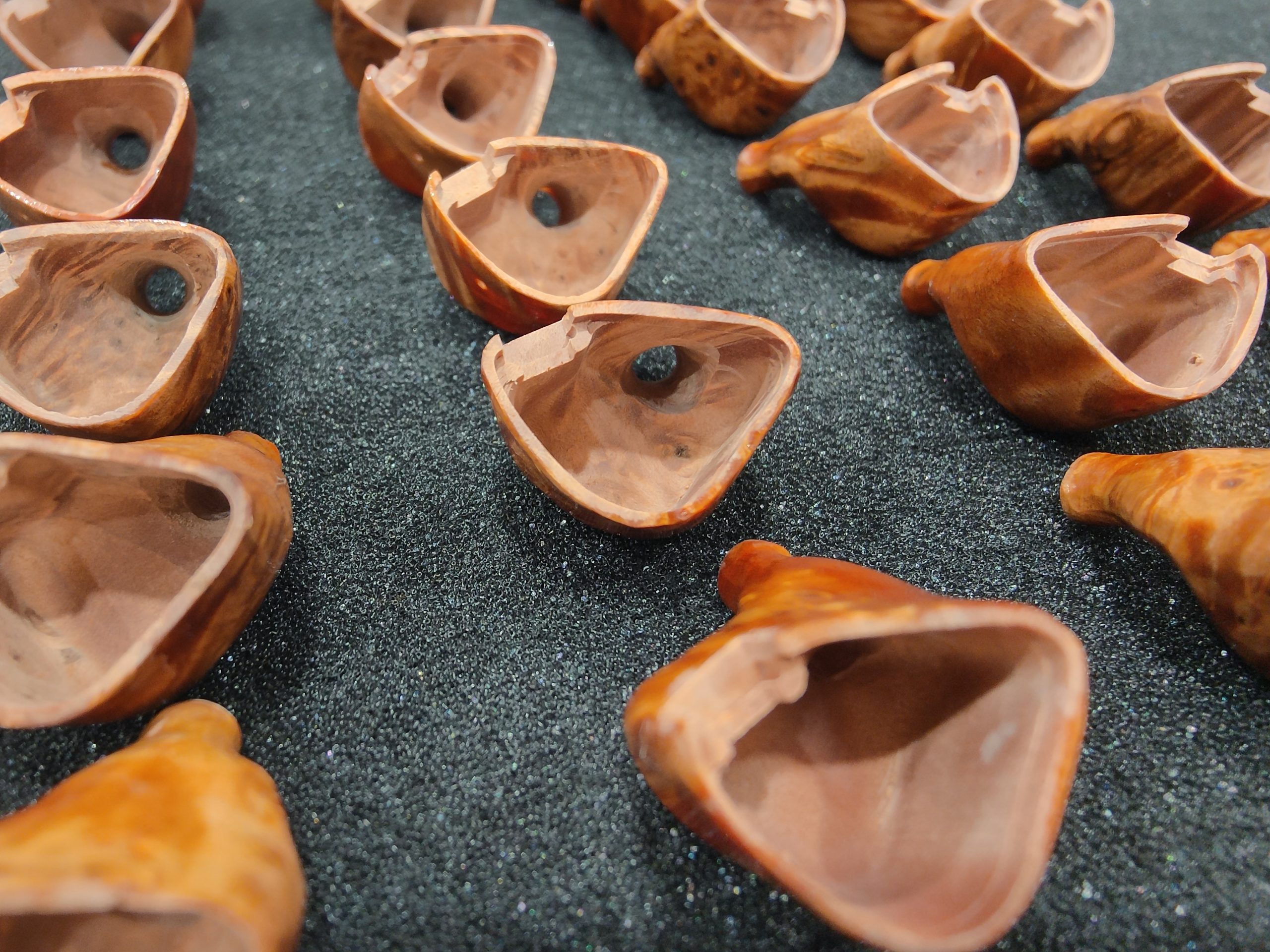 Technical Specifications
Flagship configuration and showroom experience

Break through the limitation of small cavity structure.A total of 7 units of 1DD&2BA&4 EST driver units are placed in parallel in the housing,combining the high-frequency
extension of the electrostatic unit and the high resolution of the BA.Dynamic drivers provide good and flexible bass for a hall-level listening experience that is lightweight
and comfortable even for extended periods of time.
Dual Knowles Balanced Armature Drivers

Knowles RAF-32873 Composite BA unit for mid-range.They are connected from low frequencies by precise acoustic technology.After tuning,it can not only control the
dynamic naturalness,but also maintain the high frequency advantage of the EST unit,ensuring a good connection of all frequencies.
Sonion High Frequency Electrostatic Unit

A 1X4 Sonion EST65QB02 electrostatic unit is responsible for the high frequencies.Electrostatic drivers provide faster speed,better transient response,greater detail
and higher treble extension.Perfectly interprets and distorts Baldr sound with minimal distortion for a more realistic sound for a brighter,warmer listening experience.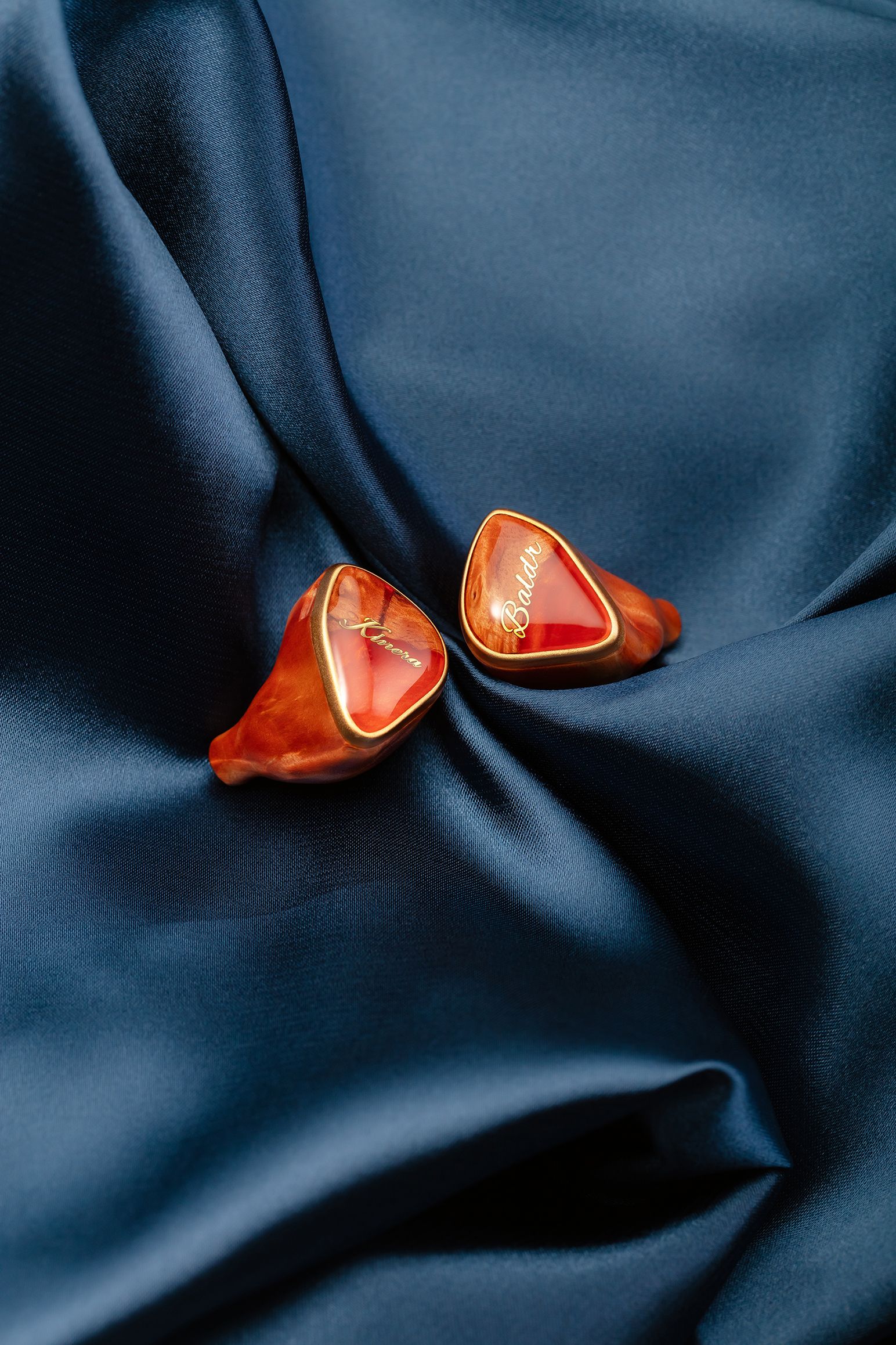 Powerful dynamic driver unit for a realistic powerful lower end
Kinera's customized 7mm strong magnetic moving coil driver adopts 3-layer PU high poly fiber titanium-plated composite diaphragm to present a more realistic
sound.The power unit adopts a strong magnetic drive and N52 high-flux round magnetic steel.PU hybrid material improves bass dive depth,high poly fiber achieves a
wider soundstage,and titanium alloy enhances resolution,resulting in rich vocals and flexible bass.
Accurate frequency division provides distortion-free sound
Kinera Baldr features an acoustic tee design that provides a perfect connection between the different driver units.The pair showed no distortion and provided precise
crossovers in the high,mid and low frequency bands.The overall curve connection is smooth.
6N OCC with gold plated cable

Kinera Baldr uses an OCC with gold plated cables with mid to high frequency direction.The ingenious combination of OCC and golden material,while maintaining high-
resolution characteristics,the sound is warm and moist.
frequency map


what's in the box
earplugs

Final Type E earbuds:boost bass,cut sibilance
Foam earbuds:Rich vocals and deeper bass
JH-FY009-B Balanced Earbuds (Blue):More Balanced Sound
RS-B45 Vocal Earbuds (Black):Presenting IEM original sound,the vocals are more pleasing to the ear

earbud weight

The earbuds weigh only 5.5tg and are comfortable to wear for long periods of time.
Nozzle size
Nozzle size is xxx mm,choose different ear tips to hear more possible sounds.
Package Contents
A pair of Kinera Imperial Baldr in-ear monitors.
A 4-conductor 6N OCC with gold plated cable with 4.4mm terminated plug.
Five pairs of Type E Ultimate Audio earbuds.
Six pairs(RS-B45 and JH-FY009-B)Kinera Custom earbuds.
4.4mm to 3.5mm and 2.5mm adapters.
User Manual.