10 Review
58.3k Sold
1k available
4 Knowles BA + Kinera Custom Titanium Diaphragm DD
Impedance: 32 ohms
Sensitivity: 110dB
Frequency Response: 5Hz-40kHz
8 core silver plated copper wire
2.5mm Terminated Plug


💘BUY 2 FREE SHIPPING💘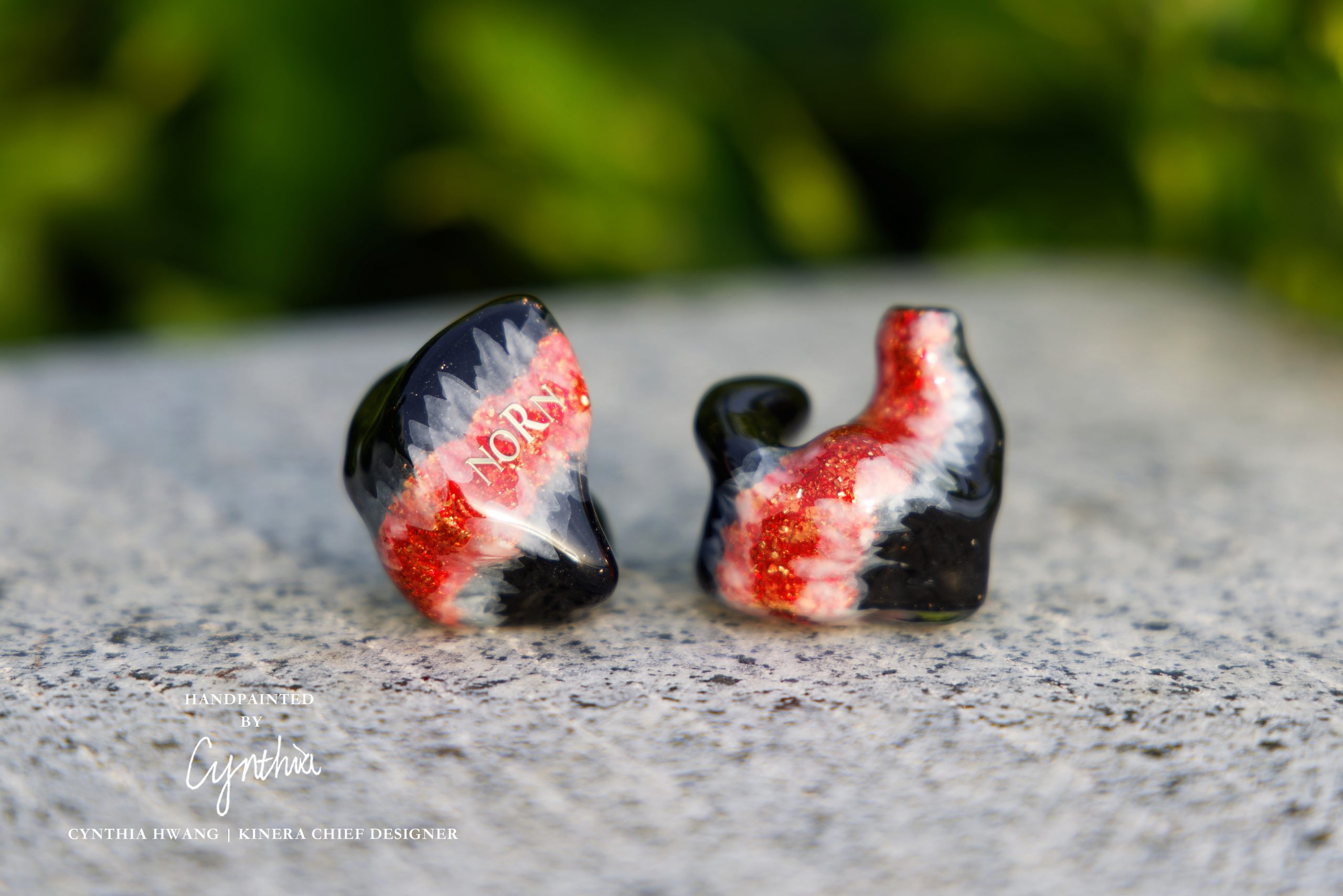 Technical Specifications

The Kinera Norn is the brand's latest hybrid in-ear monitor with a beautiful earpiece.The mirror back cavity of the ear shell is beautifully designed,hand-painted art
design,and the appearance is exquisite.It features a five-driver mix setup on each side,featuring powerful 7mm DDs and four tuned,balanced armature drivers for great
acoustic performance.
7mm Advanced Dynamic Drivers

Kinera outfitted the Norn with tiny 7mm dynamic driver units for excellent low-end response.The driver features high-quality components,such as a strong N1.5 ring
magnet with 52 Tesla magnetic flux,a Daikoku pure copper coil imported from Japan,and a titanium-coated composite high-polymer fiber diaphragm material.The
titanium-coated composite diaphragm moves rapidly within the driver cavity,producing a powerful,high-quality bass response.
High-performance Knowles BA drives

Kinera chose a high-performance Knowles BA driver to pair with the DD unit.The response features high-res clarity with natural clarity that will take your music
experience to a whole new level.The combination of 4 premium Knowles BA drivers gives the Norn superb clarity and detail,giving the Norn excellent high frequency
extension and crisp instrument positioning.
Professionally designed acoustic structure

The front cavity of the beautiful Norn earcups consists of a specially designed 3-tube frequency crossover to eliminate any possibility of multi-driver distortion.The
length of the tube is designed to not affect the sound in any way,giving the user an accurate frequency response over a wide frequency range.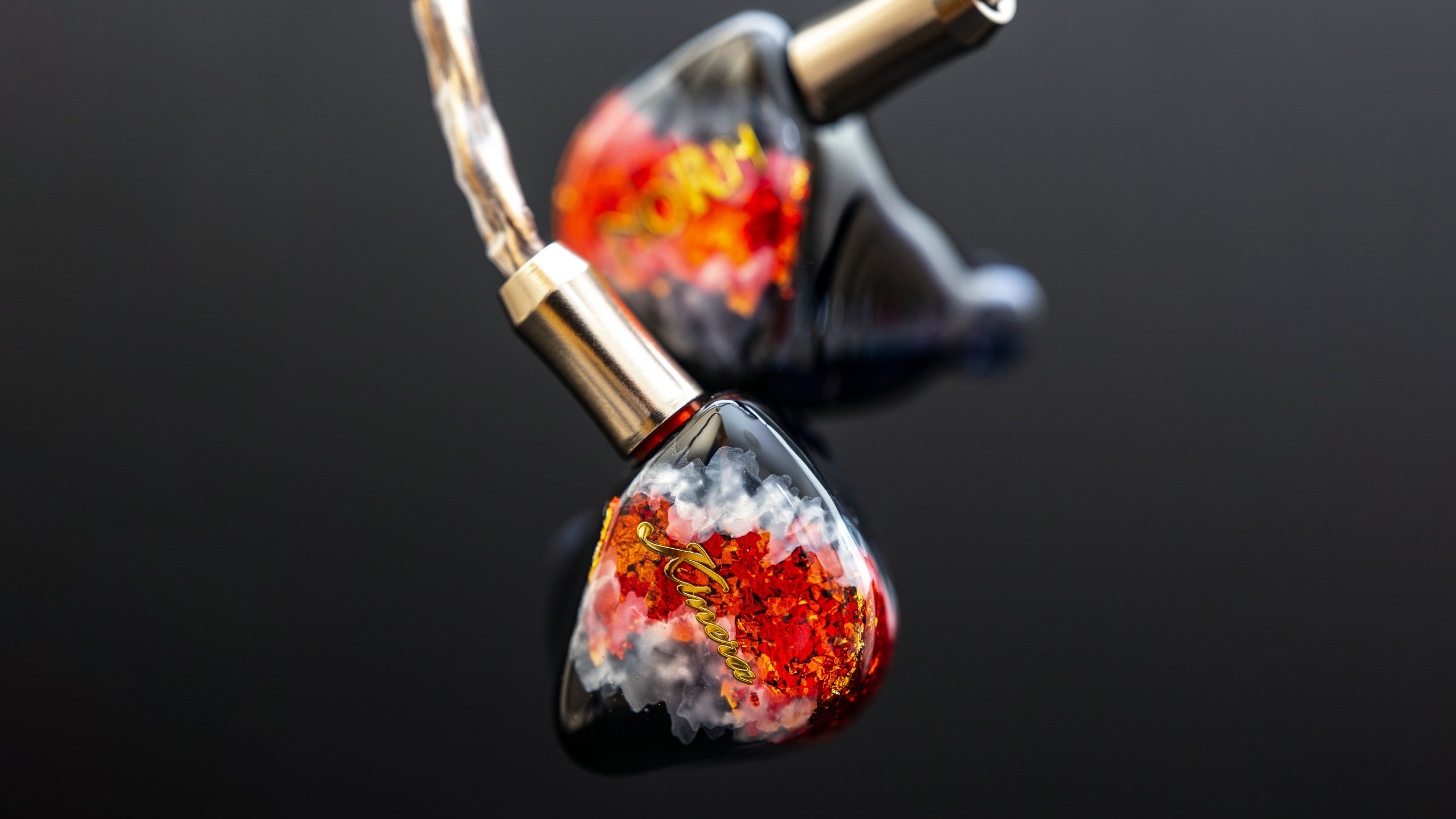 Reflective back cavity

There are smooth reflective back panels on the ear shells,which provide a great look with hand-painted panels.It also reduces sound loss and delay due to the diffuse
reflection of the rear cavity.
High-purity silver-plated copper wire

The Norn comes bundled with a premium audio cable that provides an uninterrupted sound signal to the earpiece.The conductor adopts imported 26AWG coaxial cable,
and the outer layer adopts PVC insulation.It is helically braided from 8 strands of silver-plated copper alloy of 192 strands.The cable features a universal 0.78mm 2-pin
connector and a balanced 2.5mm termination plug.
frequency map

what's in the box
earplugs
Final Type E earbuds:boost bass,cut sibilance
Foam earbuds:Rich vocals and deeper bass
RS-B45:Unleash the in-ear acoustic,the vocals are more pleasing to the ears
JH-FY009-R:Better sound balance
earbud weight
The earbuds weigh only 4.3tg and are comfortable to wear for long periods of time.
Nozzle size
The nozzle size is 6.1mm,and you can hear more possible sounds by choosing different earbuds.
Package Contents
A pair of Kinera Imperial Norn in-ear monitors.
One 8-conductor silver-plated copper cable.
A 2.5mm to 4.4mm adapter cable.
A 2.5mm to 3.5mm adapter cable.
Four pairs of Final Type E tips.
Three pairs of Kinera Custom ear tips.