10 Review
67.9k Sold
1k available
2 Sonions EST + 2 Titanium Coaxial DD + 1 Kinera Customize 11021 BA

Impedance: 20 ohms

Sensitivity: 107db±2db
Frequency Response: 5Hz-50kHz

Modular 6N OCC + OCC Silver + OCC Gold Cable
Plugs are available in 2.5mm, 3.5mm and 4.4mm
😘❤️

BUY 2 FREE SHIPPING
❤️
The first 3D panel for in-ear monitors
The Well of URD Has Deeper Connotations
The panels are the surface of the lake,and 3D printing was used to create a depression in the middle of the panels.It gradually rises to the edge of the panel,with a total
of 6 layers.Each layer structure is cast and cured individually by mixing special pigments in different shades.Finally,the water surface of the "Well of Urd"that nourishes
the World Tree is presented.It goes from shallow to deep,getting deeper and deeper.
The shells are a sight beneath the calm waters:the sun is shining,the lake reflects looming golden light,and the deep water and floating bubbles make Ould Springs look
unpredictable.There is silt on the bottom of the lake,which is the precipitation of history.If there is no silt,the clear water of the lake cannot be highlighted.
The past is like a deep pool.What we see is often a calm surface.Only by in-depth exploration can we discover its rich layers and connotations.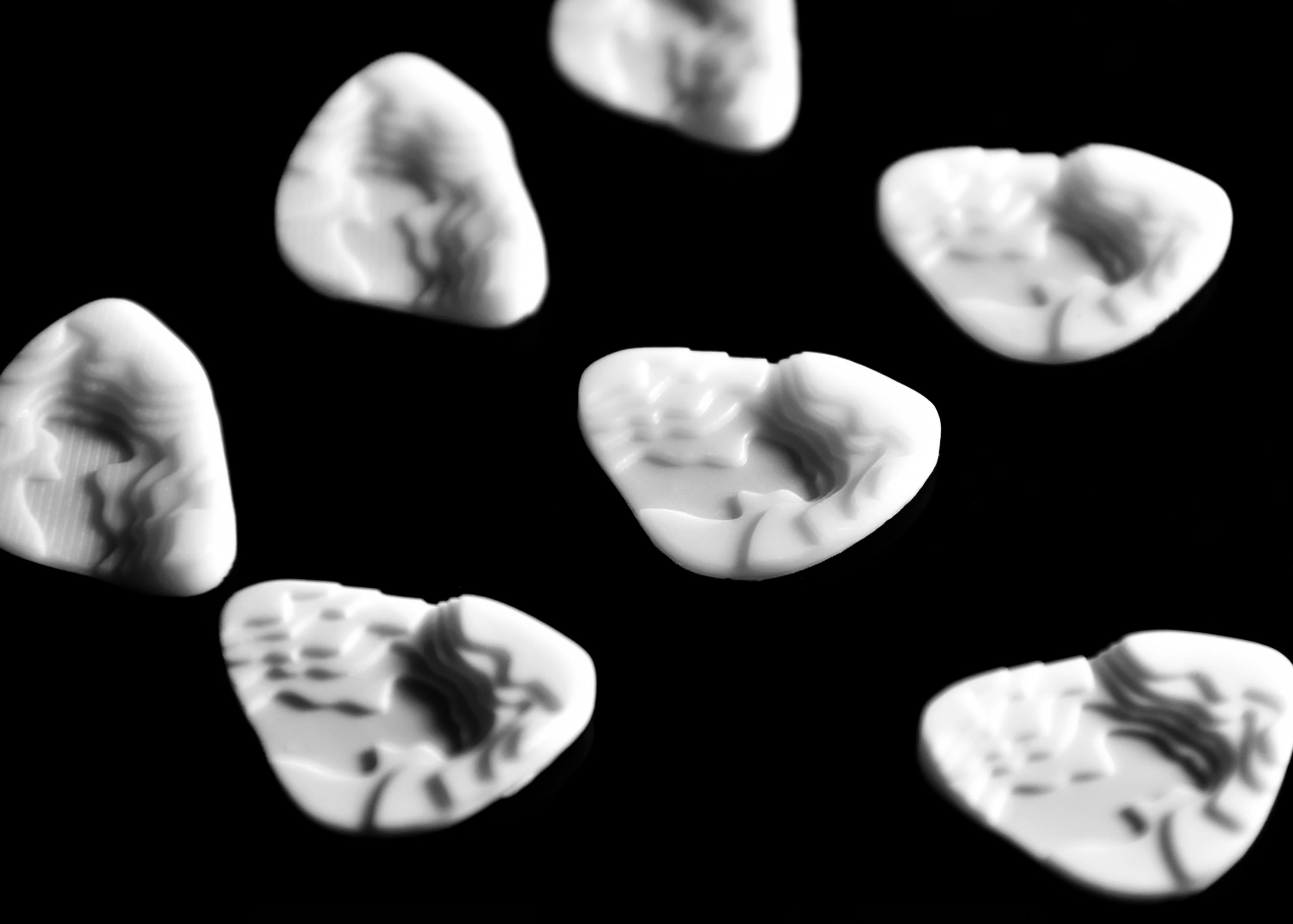 Technical Specifications
Refuse to be abrupt,let coordination fill the vocal world
URD bass adopts titanium crystal diaphragm coaxial dual dynamic,which has been carefully tuned to give full play to the characteristics of this machine's deep diving
and fast transient response.The high frequency adopts Sonion's new generation EST65DB01 composite dual electrostatic unit,which makes the treble more ductile.The
mids are connected by a Kinera custom dynamic driver 11021.
Sonion EST65DB01 Composite Dual Electrostatic Device
8mm titanium crystal diaphragm coaxial dual dynamic,strong acoustic performance,large dynamic,fast transient response,clear low frequency level,solid texture.
8mm titanium crystal diaphragm coaxial dual dynamic driver

Knowles RAF-32873 is a full-frequency balanced armature unit,with both low-frequency volume and texture,full mid-frequency,gorgeous high-frequency ductility,and
strong resolution.Mainly used for mid-frequency,it can better connect low-frequency and high-frequency,so that the sound energy distribution is more uniform.
Kinera Custom 11021 Balanced Armature Unit

Kinera's custom-made BA 11021 is responsible for the midrange,creating a sweet female voice and a strong magnetic male voice.Connected with bass and treble.
Modular 6N OCC OCC Silver OCC Gold Cable

Due to the special shielding structure,the coaxial headphone cable has the characteristics of stable impedance and high sound signal transmission efficiency.The
original URD wire uses high-purity OCC to ensure sound quality.The mixed material of gold-plated OCC and silver-plated OCC can effectively restore the sound details.
Gold and silver can enhance the high frequency extension,smooth the roughness of the sound,and further improve the sound quality.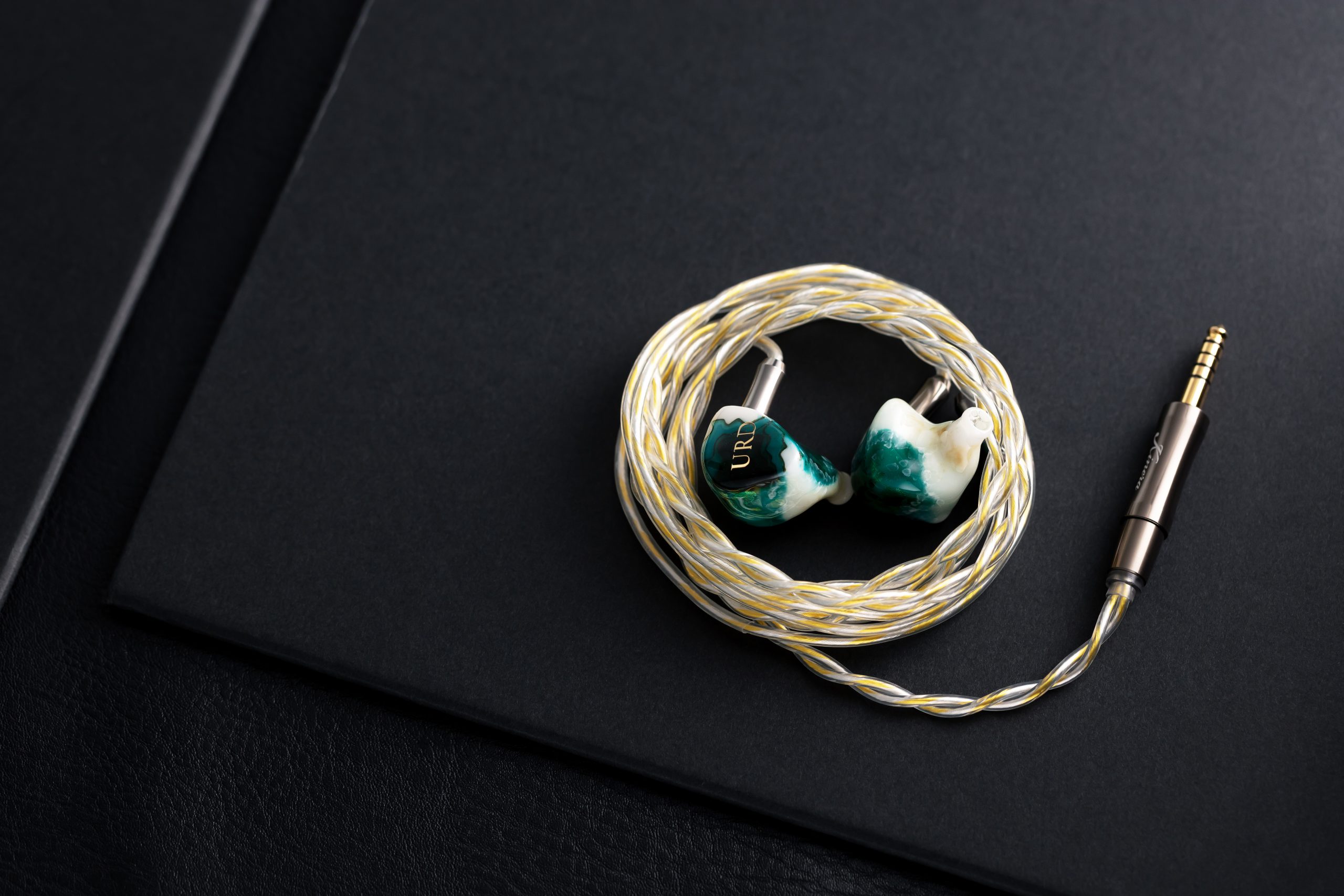 frequency map


what's in the box

earplugs

Final Type E earbuds:boost bass,cut sibilance
Foam earbuds:Rich vocals and deeper bass
K-07 Balanced Earbuds (Red,Green,Yellow):More Balanced Sound
K-285-02 Vocal Earplugs (Skin Color):Release high frequency,pleasant vocals
earbud weight
The earbuds weigh only 5.5tg and are comfortable to wear for long periods of time.
Nozzle size
The nozzle size is 6.23mm,and you can hear more possible sounds by choosing different earbuds.
Package Contents

A pair of Kinera Imperial URD in-ear monitors.
A modular 6N OCC OCC silver OCC gold cable.
Modular adapters 4.4mm &3.5mm 2.5mm.
Five pairs of Final Type E tips.
Seven pairs(K-07 and K-285-02)of Kinera custom ear tips.